---
Time is fickle and so is history, so to date when this prejudice began is tricky, but I'd like to blame it on Aristotle. It started with his work "Politics". Some might perceive that work as a staple of history, a work of art, but I see it as a surviving piece of historical prejudice. Why? Well, how can I not, when he says in it, that I, a woman, am inferior to men and meant to be ruled? Or that time he mentions that women aren't as rational as men. And who can forget that time he said, that we (women) are prone to emotional outbursts and can't really control our emotions.
---
I don't want to talk about him anymore because this will just become a hate piece on him, but I find it ironic that his teacher, Plato, was one, to advocate (how little it might have been) for women. In his book "The Republic" He argued that if given the same education, as men, women can perform the same social roles. If only you listened to your teacher dear Aristotle. And hey, during your ancient time, there were examples of women who did provide to philosophy (given it's your vocation) such as Hypatia of Alexandria but you might not agree with her since she's of the Platonic school that contradicts your views. So how about Aspasia of Miletus, but you might have missed that, since she was before your time, given that she associated with philosophers like Socrates.
---
But why am I having this imaginary argument with a man, long dead? It started with a game. A game that was meant to be fun, yet one question made it a blood-boiling experience.
"How would the world be different if woman were to lead?"
---
It was November 1989, the Berlin Wall fell, and Angela had to make a decision. Yes, she has a doctorate in quantum chemistry and trained as a physicist, but the truth is, the East is way behind when it comes to science and tech in comparison to the West. It's clear that a change is happening, people now can cross from East to West. For her to survive these turbulent times, a change must happen, and that's when she remembered her deep interest in politics. Reminiscing on the times she listened to West German radio in secret, thinking of parliament, or that time she went abroad to London, the first thing she did was visit Parliament Square, see the Churchill statue, and witness people debating on Speakers Corner. That was it. She knows what to do now. She got up and showed up at the local Christian Democratic Union (CDU) meeting, and began her career in politics.
The girls were excited. They looked at the boys and said "You better share your thoughts on this question." The boys got nervous, It was decided that this was a round where guys get to answer.  A couple refused to answer, and one brave soul said something along the lines of "Women are wonderful, and honestly, the world would be a better place if they held more positions of power"
---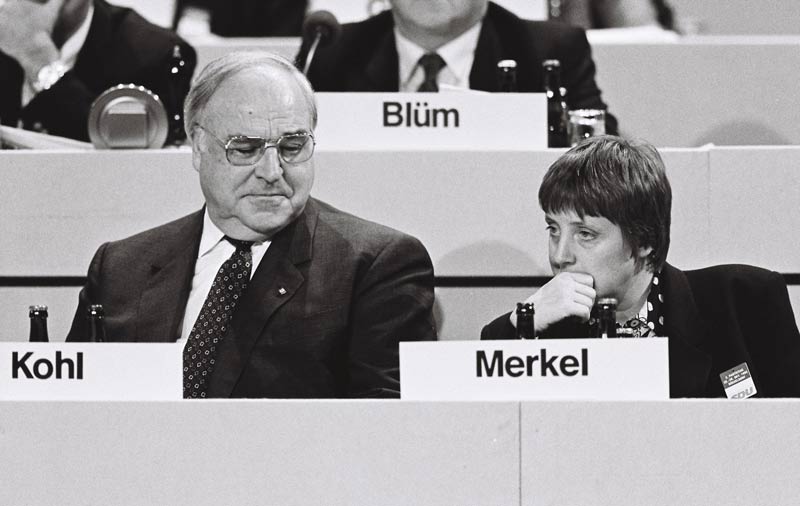 Angela needed to take a stance. Yes, she's considered Helmut Kohl's protégé, but given the scandal, and loss of trust she can't stand still. In December 1999, she wrote an op-ed for the newspaper "Frankfurter Allgemeine Zeitung". She talked about the need for a fresh start that aims to rebuild trust and credibility, and this start must be without Kohl. This move showed her independence, and leadership which in turn made her become the next Chancellor in 2005.
---
"I'll be honest, but don't get mad at me," one of the boys said hesitantly. "You girls are very particular and sticklers to the rules. Like I had to send an email at 1 p.m. and sent it at 1:04 p.m. she responded by saying I was late. Four minutes, really?! It's honestly much easier dealing with guys than you ladies" This is a point I don't disagree with, but has anyone asked why? Women have always had something to prove, lets not forget how this started. We've been bombarded with ideas of women are "irrational", "inferior", and "emotional" So we always go about life trying to disprove these ideas, by following the rules, and god forbid make a mistake. 
---
2008 was a tough year. It was the year of the global financial crisis. Europe was facing severe debt problems, and one prominent country was Greece. It was clear that they were going to default on their debt, and in turn, threaten the stability of the Eurozone. So they thought that they'd get a bailout from their friend Germany, but Angela had other plans. Okay, you want a bailout, sure but it will be under strict measures. Meaning, that to get the bailout package there must be budget cuts, pension reforms, and tax hikes. 
The insistence of taking on austerity measures by Merkel was controversial and had a lot of criticism associated with it. Some were economic (unemployment), others were societal (protests), also at times seen as empathetic… But with all that she stuck to her guns because she saw that upholding
the rules is what will lead to long-term stability
. 
---
Until now, it didn't really matter what they said. It's based on their experience and I can't fault them for that. "I agree, women can't take on a leadership role." This was the moment I started to get angry. Why? The person who said that comment was a woman. The irony is that she was the same girl who earlier said, "It's sad that women are usually each other's worst enemy", and here you are saying something that sets us a couple of steps back again.
---
I looked at her and said "How can you say that? What about the countries that are led by women? What about New Zealand?" She looked at me with conviction "Yes, but we can't deny that we women are emotional" Shit… I was dumbfounded. Is she using the argument that men used in ancient times to support her opinion? Jeez thanks, Aristotle, another one joins your ranks. 
---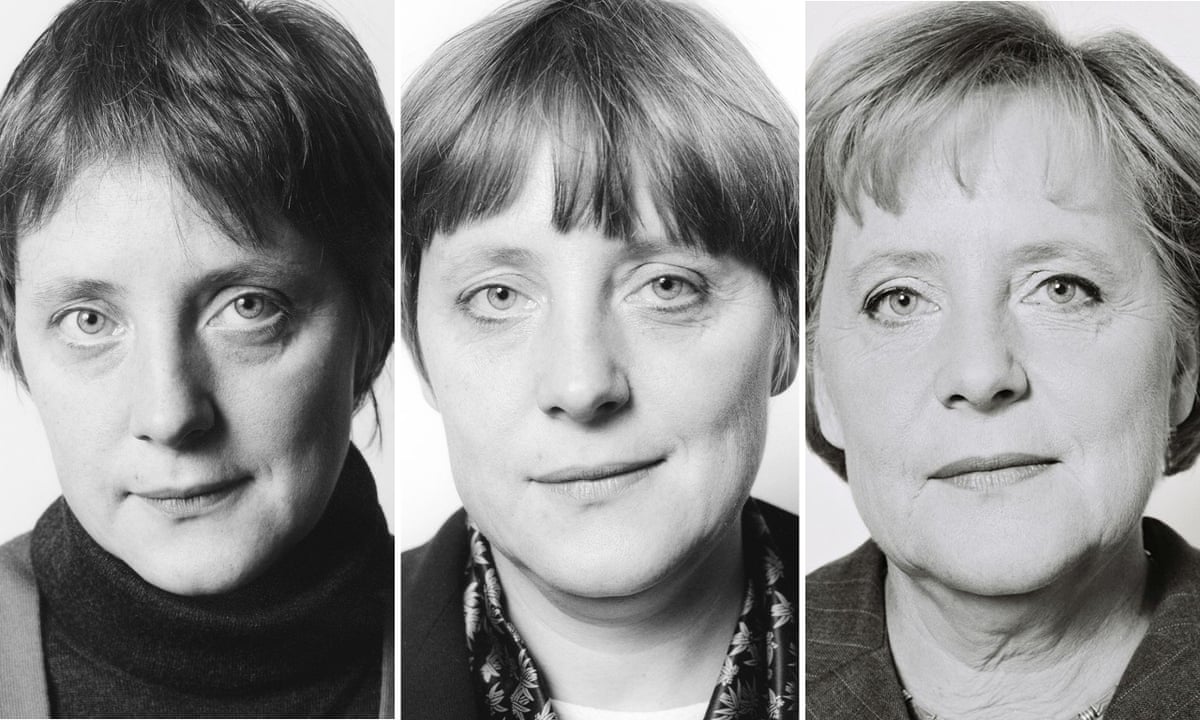 Angela Merkel has always had nerves of steel. Always been calm, and never acted emotionally. When Silvio Berlusconi called her a "unfuckable lard-ass" she didn't respond. When Putin tried to intimidate her by bringing his large black Labrador during his talks with Angela while knowing about her fear of dogs, she sat composed without showing fear.
---
So when someone says, "We are emotional," I say to that, who isn't? All humans are regardless of gender, yet that isn't something to stand in the way of leadership. This is but one example of an extraordinary woman. There are many more, such as Marie Curie, Indira Gandhi, Benazir Bhutto, Emily Roebling, Zaha Hadid, and many more, if people only took the chance to research.
---
To conclude this rant, I'd like to say that we humans are complex, flawed, and emotional beings, and rationality is present in all of us regardless of gender. I hope we reach a point where this is the dominant idea.
A girl can dream.